It's a lot of work to run a blog. You have to come up with something to post and post consistently
enough so that your readers don't forget about you. You have to always be delivering new content.
You also have to promote your content on social media. It's not enough to just post new content; you have
to also think of content to post about your new content!
It can be overwhelming to always have to come up with fresh and unique ideas to blog about. You can,
however, provide valuable information for your readers without necessarily having to create it yourself.
There are many ways to obtain free, high-quality content for your blog from other sources. There are
also ways you can think creatively to create your own content.
1. Interviews with Thought Leaders and Experts
You can create either text interviews, audio interviews, or even video interviews with experts in your niche. Everyone loves to be interviewed, especially about topics they are an expert in.
While text interviews take the least amount of time as you simply send out questions and form them into a blog post when you get them back, video or audio interviews can attract more of an audience.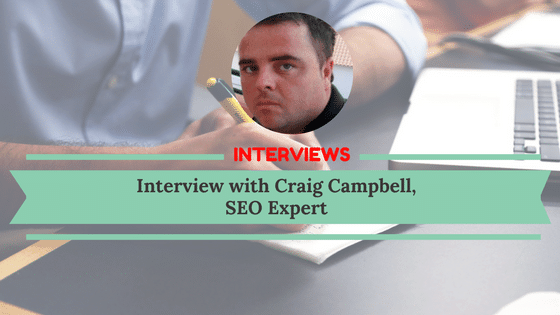 Another good thing about video and audio interviews is that you can often split them up into multiple posts, especially
if the interview is on the longer side.
2. Respond to Other Blog Posts
This still involves some creativity on your part, but if you get stuck coming up with your own blog posts, you can always find a popular blog post and respond to it. This can work really well if there's a topic to be debated and you're presenting an opposing view or expanding on a person's thoughts.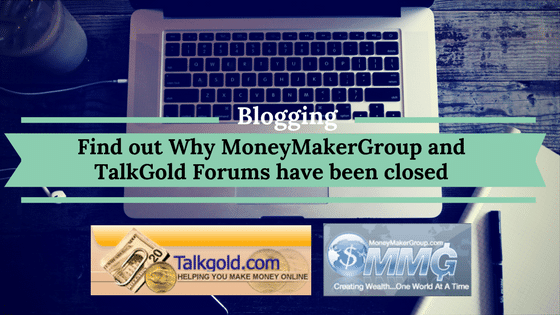 Even if you're just adding to what the person said, it can still give you a valuable blog post. Follow popular blogs in your niche using a tool like Outreach.Buzz and anytime a post comes out that you have opinions about, try to post a response piece.
3. YouTube and Vimeo
If you don't have time to post your own video, you can grab a video from YouTube or Vimeo in your niche. You may want to add some additional thoughts about the video on your blog as opposed to just re-posting the video without any commentary.
People are coming to your blog because they want to hear your opinions after all. The great thing about these video sites is that most content creators want you to take this content. This is why they make it so easy to embed videos on these sites.
4. Guest Posting
One great way to get free content is to get other bloggers to write guest posts for your blog. You can reach out to interesting bloggers in your niche or create a "write for us" page on your blog, and you will likely get guest bloggers approaching you in hopes of writing guest posts for your blog.
You'll want to provide guest bloggers with benefits like being able to link back to their sites and sharing their posts on your social networks.
The more traffic you get to your blog and the higher domain authority your site has, the more high-quality bloggers you will attract to your page.
5. Post a Roundup Post
Create a roundup post of the best content posted in your niche this week. Roundup posts can be quite effective and can give you a lot of website traffic. You can post a collection of books, strategies, tools, statistics, or other related items. You could post a collection of links.
Use a site like Quora to find questions people are asking in your niche, and create a roundup that answers those questions.
You can find questions that are trending to see the most frequently asked questions in your niche. You can use a tool like Ninja Outreach or our Outreach.Buzz to reach out to influencers.
6. Infographics
You can find an infographic from another site (as long as you credit the original poster properly) and base a blog post around the infographic. Visual information is definitely sharable and easily goes viral.
You can even create your own infographics by finding interesting statistics related to your niche and presenting them in a unique, visual way. There are several tools that will help you to create your own infographics.
Many infographics are accompanied by embed code, though, because the creators typically want it to be shared. Just make sure you give the proper credit where it is due.
7. Images
If you work in a visual niche, image sites like Pinterest, Flickr and Instagram can be a great place to find content for your blog. For example, if you own a place that is typically rented out for weddings and events, you might want to create a blog post called "75 Unique Bridal Looks" and use other people's photos for the post.
Like the video-sharing and infographics described above, make sure you give proper credit to the original content creator. You may need to get written permission from the original poster first.
8. Social Media Posts
You can find questions that people are frequently asking by searching social media posts. You can also find comments people are making, and this may inspire a blog post.
You may also want to create a blog post with a roundup of social posts. You could post something like "What Twitter Thought About the Grammy's" or anything related to your niche. This is also a great way to interact with potential customers and clients on your blog.
9. Blog Topic Generators
Sometimes all you need when you're having writer's block is a few ideas of potential topics or titles. When you are feeling stuck and you don't know what to blog about, there are quite a few blog topic generators that will help you to get unstuck.
For example, you could try Hubspot's Blog Topic Generator, Portent's Content Idea Generator, the Blog Title Idea Generator, or Link Bait Generator.
In all of these examples, you will enter in a few words that you want your blog post to be about and it will help you by generating potential topics or titles. You can then write a blog post based on the titles that it has given you.
10. Repurpose Other Forms of Content
You can look back over any videos or podcasts that you have created and form them into blog posts. You can even repurpose other people's videos and podcasts as long as you give them the proper credit. You can even take old blog posts and repurpose them into new posts.
You can also look back over old presentations you may have given, old Pinterest boards you may have compiled, old popular social media posts that you made, old email newsletters you may have sent, or old ebooks you could have written. You can then form your content into a blog post.
You will get a boost in SEO and make your content more visible by making it available in another format.
Conclusion
These are some of the ways that you can create and/or acquire content for your blog.
Get creative and think outside the box and see if you can come up with additional ways to create content.
You'll be surprised how effective breathing new life into someone else's content or your old content can be.